The following links are provided to help students, teachers, parents and community members. Some access to resources may be limited to members of our school community, but most will be fully accessible to everyone.
1. Bring Your Own Laptop to School Resources
2. Library Resources
i) COL eLibrary, and more resources:
ii) Coquitlam Open Learning – Learning Resources:
Live Tutoring at LearnNow BC
BC Education Planner
Looking for information?  Great research materials?  Good websites, images or newspaper articles?  You've come to the right place!
Looking for information?  Great research materials?  Good websites, images or newspaper articles?  You've come to the right place!  Welcome to School District No. 43 (Coquitlam)'s Student Resources site.
Destiny Library System

Students and staff can search for library materials throughout the district. When logged in to their school's library site, students can write and upload book reviews, make recommendations, add to the library wishlist and participate in MyQuest.

SD43 Digital Library

The SD43 Digital Library contains over 60,000 safe, evaluated websites that are searchable by subject and sortable by grade level! To get started, click on "Websites" above and then "Catalog" and finally, go to "WebPath Express" on the left.
The district provides a wide range of e-resources for student and staff use.  From district locations, access to the e-resources is automatic.  From all other locations, a user name and password may be required.  Please check with your Teacher-Librarian or Principal for the user name and password.
CBC/Radio-Canada Streaming Video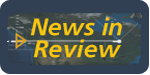 CBC News in Review
"News in Review is an audiovisual educational resource designed to inform and teach Canadians about important current events and themes".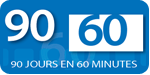 90 jours en 60 minutes
90/60 est une émission d'une heure accompagnée d'un cahier pédagogique qui fait le tour de l'actualité en exposant les enjeux canadiens et internationaux.
Resources for Secondary Only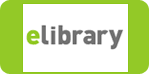 eLibrary
"premium full-text and multimedia content" including BC newspapers; magazine, book, map, image, audio/video content and more.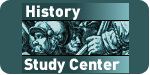 History Study Center
Multimedia resource focussed on history; contains over 40,000 primary and secondary sources and more.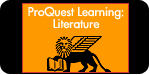 ProQuest Learning: Literature
"Provides more than 180,000 works of poetry, prose, and drama", multimedia, and "author biographies, literary criticisms, essays, reviews and more".
Different Passwords Required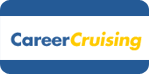 Career Cruising
"An online career guidance and planning system. Find the right career and explore education and training options".

BC Science
Online support sites for "BC Science 9" and "BC Science 10" textbooks.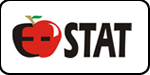 E-STAT
"Generate dynamic tables and customize graphs and maps using Statistics Canada's Census of Population and socioeconomic data".